Travel to Tenerife: how to pack?
Excel Hotels
05/09/2022
Tenerife, one of the Canary Islands recognized for its beautiful microclimate, where no matter the time of year, it is always spring.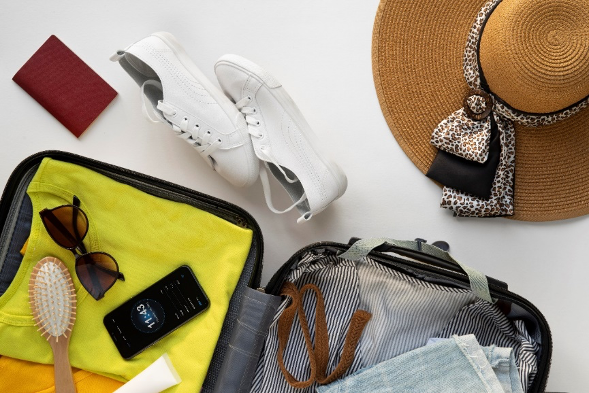 When traveling, it is always difficult to know what to pack, no matter the destination or the number of days the trip lasts. For this reason, we share a list for your beach suitcase with
some tips so you know how to pack a suitcase to travel to Tenerife.
Save space with these tips!
List for your beach bag
• The
swimsuit is the essential garment
that you cannot forget to keep among your belongings when traveling to Tenerife. We recommend that you have at least three different ones, especially if you are packing for 7 days at the beach.
•
Footwear:
One of the key points on how to pack properly is
to wear the right shoes
. In this case, to travel to Tenerife you will need some flip-flops to walk without any problem on the sand and the swimming pool areas, comfortable shoes for days of long walks, nice shoes for nights out to eat out and the sandals that will be your allies for stone beaches and natural pools.
• In summer, it is always advisable to
wear light-colored clothing and light fabrics
, so loose-fitting, cotton, light-colored shirts and flowing dresses will be your allies. Of course, bermuda shorts, shorts, skirts and wide pants should not be missing.
• Carry
a bag
with your perfume, toothbrush, makeup and creams in small containers. Forget soap, shampoo and conditioner, in the
apartment bathrooms of our resorts
you will find these amenities as a gift, in addition to a hair dryer.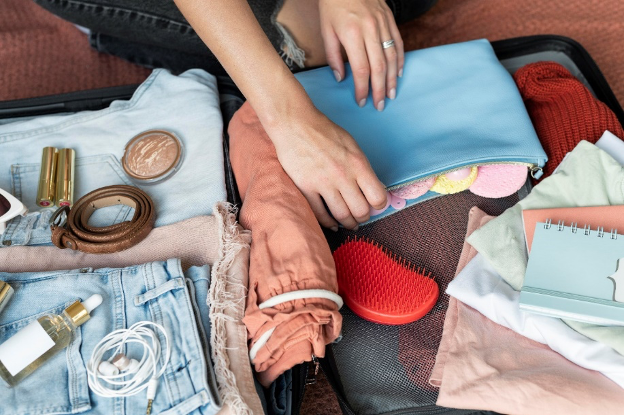 • Put away
your beach towel, but don't worry about the pool towel.
In
our hotels
you can buy one for a week for €5. For Vacation Club members they are free! This way you will have more space for other things that you want to put in your suitcase.
• If you are one of those who cannot spend a day without going for a run or visiting the apart'hotel gym, we recommend that you bring your
changes of clothes and sports shoes
.
• Don't forget the
microclimates of Tenerife!
This is an island with sea and mountains, so if at any time you want to go on an excursion, such as visiting Mount Teide,
a jacket
will be your ally if the temperature drops in that mountainous area.
•
Sun protection is essential
, so you always have to wear your factor 50 sunscreen for your face and body. Don't worry if you forget it! In
In our establishments
we have supermarkets where you can buy them, among many other things. Also bring
sunglasses and a hat or cap
to protect yourself from the sun.
• Now, we need to put away the objects that we have to put in the suitcase because they help nourish our trip:
headphones
to listen to music during the trip, a
book to read on the beach
or in those moments of peace,
a card game
for after-dinner, a good
camera to capture the beautiful landscapes
, and the
goggles to snorkel
and not miss a single detail of the marine world!
You already have the list for your beach suitcase to travel to Tenerife!
Plan your outfits, prepare your luggage and start your trip. We will be waiting for you at
Excel Hotels & Resorts
Have a good trip!
Comments